Hi, crafty friends! It's Simon from inloveart and I have this refreshing Cold Drink Metal Cutting Dies for you. This type of dies matches so well to this season, right? We all need a bottle of yummy cold drinks in summer. So I decide to use them to make cards.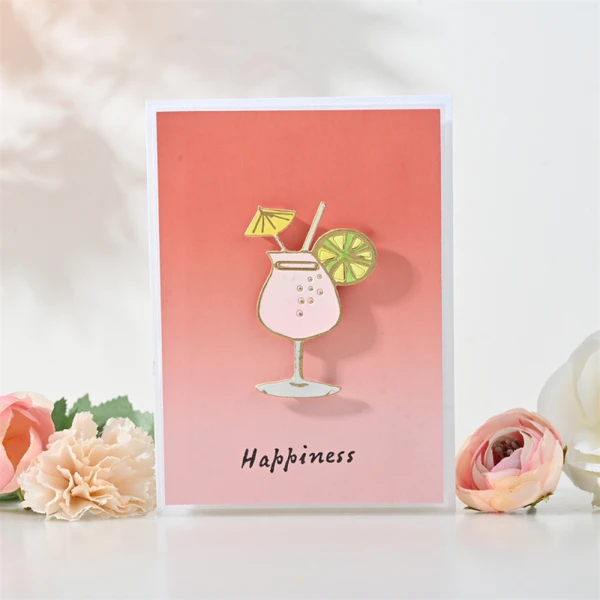 For the card base, I made an A2-sized card base out of white card stock and die-cut it with the Cold Drink Metal Cutting Dies. You just need to fit the mold tightly to the paper so that the cold drink model made will not be uneven. In order to make the cold drink more three-dimensional, I cut the outer part, and then stuck it on thecardboard with some foam adhesive.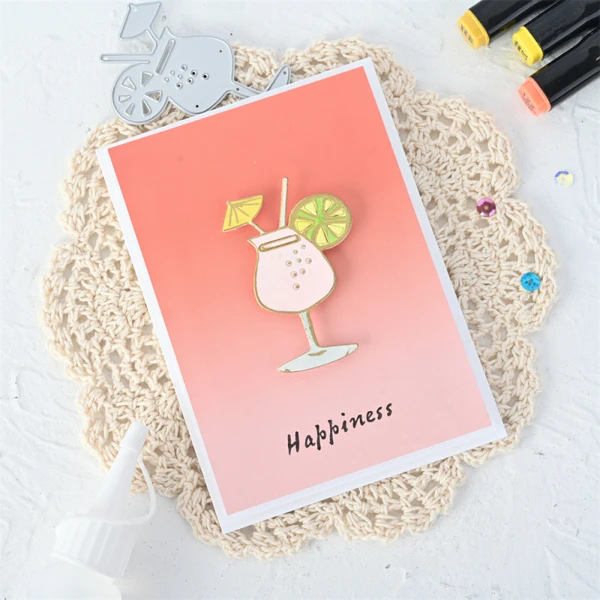 Then I painted coral pink on the upper layer of the white card, and the middle and lower layers gradually faded. After the paint dries, write the word Happiness on the lower layer, and then glue the cold drink mold into the middle of the cardboard.
My card is made this way, simple and refreshing. You can do it based on your own idea. Hope I can see your creation and enjoy your thoughts on making it. This card took less than an hour to make! You could make this one in any combination of colors, too. I happen to love the combination here.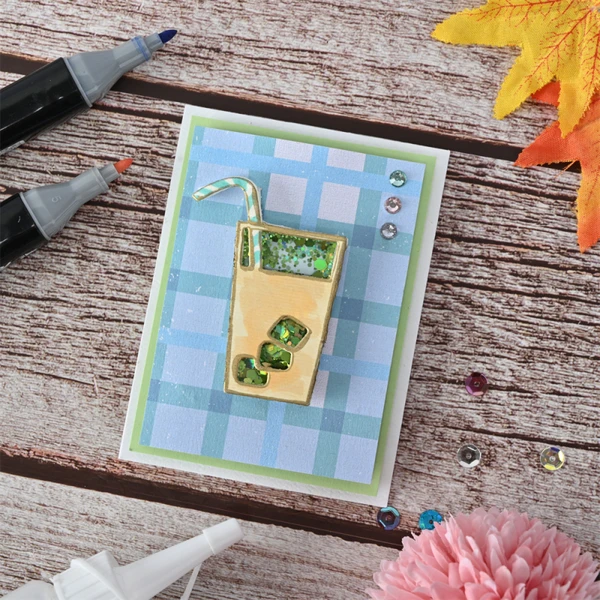 Thanks for stopping by today. If you want to see more ideas and inspiration from me, subscribe to my blog. I'll send you updates on new posts! Have a good day.
Click the picture above to enter the product interface, thank you for your support.
Below are other exquisite products in our shop, you can click the pictures to enter the product interface. Welcome to buy.